Join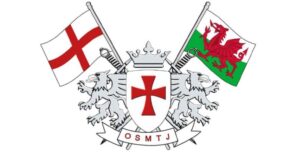 Investiture into our Order is a great honor and brings with it great responsibility. The history of our Order for almost nine hundred years is filled with examples of heroic service to our Lord, and the spirit of service in fulfilling the mission of the Order today is no less important. Indeed, circumstances around the world call for a renewed dedication to our Mission.
Why live a boring life when you can do something extraordinary by being a Knight of Jerusalem, Knight Templar? Make a difference in the world for good. Be part of an ancient holy order that has been around for almost 900 years. Being a Knight Templar is not a remnant of the past, it is a way of life. It will not be easy, but the transformation into a Knight Templar will change your life. The OSMTJ Grand Priory of England & Wales is looking for upstanding Christians who want to become exceptional,. The reward of Knighthood in this ancient and storied Order awaits you. Do you dare to try?
The monetary costs are minimal but the sacrifice Knights and Sisters are called to is immense. It is only for those of true faith who are serious about the vows of Knighthood.
In 1118 when the The Knights Templar were founded, they were also known as the "Poor Knights of Christ" since each knight did not have much money. They had given up their money and possessions to the Order and taken the vow of poverty. While most so called, "Templar orders" charge hundreds or even thousands of Euros to join, we carry on in the founder's intention of being the "Poor Knights of Christ" by only charging 60 Euros per year. The funds collected are used for the running and upkeep of the order.
If you are interested in joining our Order please contact us at the e-mail address below. Your mail should include your full name, postal address with post code, a phone number so we can call you if we need to, your date and place of birth. Someone will reply to you within the next 24-72 hours. Thank you for your interest and we look forward to hearing from you but please note, we require your real name and contact details. If we find at a later date you have misled or lied to us you will be dismissed without notice.
Sovereign Military Order of the Temple of Jerusalem, Knights Templar – Grand Priory of England & Wales.
E-mail us at: spike8744@hotmail.com